The Juneau District Heating system will transfer the heat in seawater to a high temperature freshwater heat source with the innovative Emerson Seawater Heat Pump technology. The end result is that high temperature freshwater is delivered via the District Heating Loop to supply heat to the buildings and residences in Juneau. The District Heating could also heat home residence complexes and individual homes. The district heating operations will displace diesel boilers currently used and lower operating costs to downtown building facilities.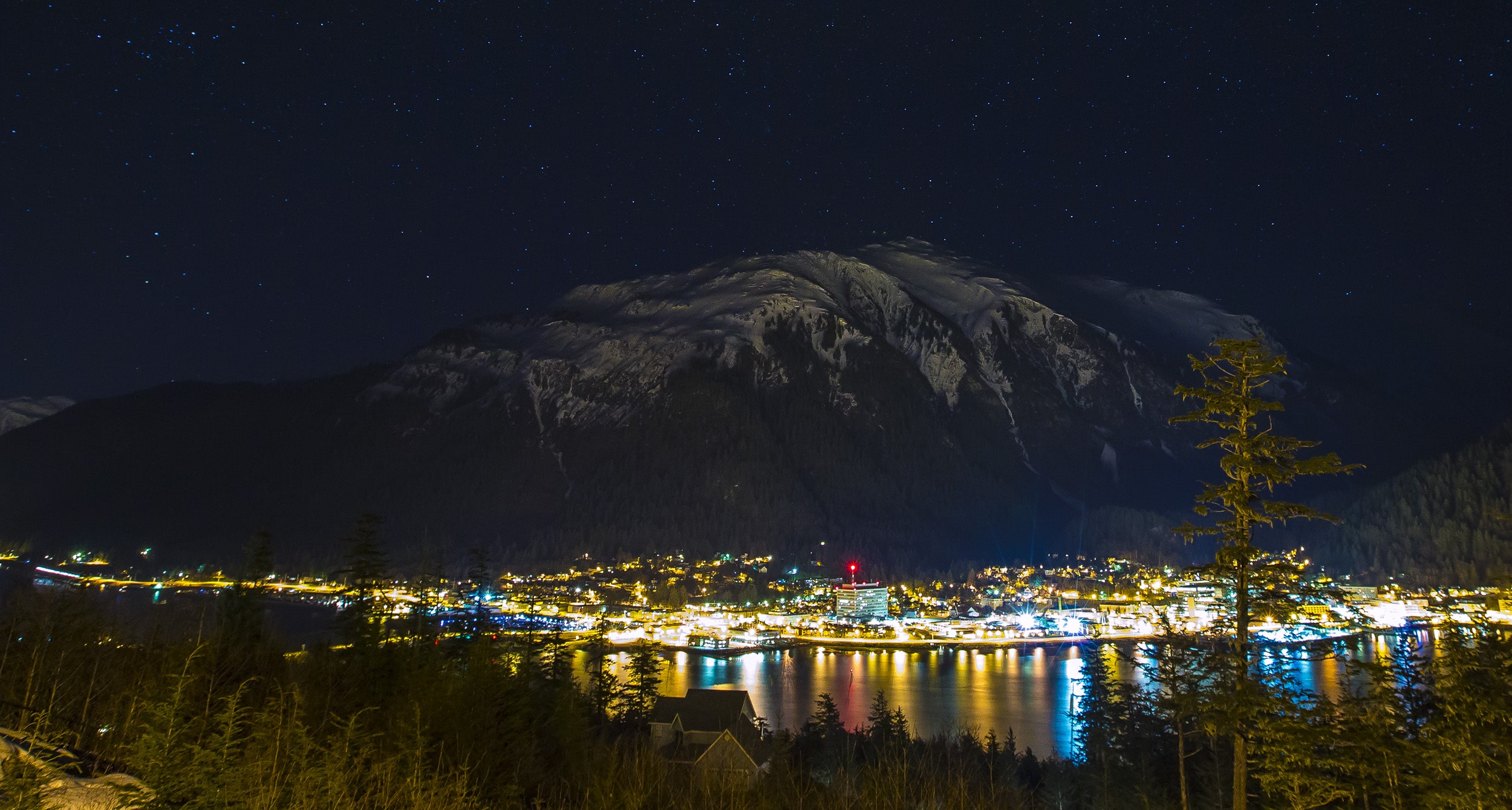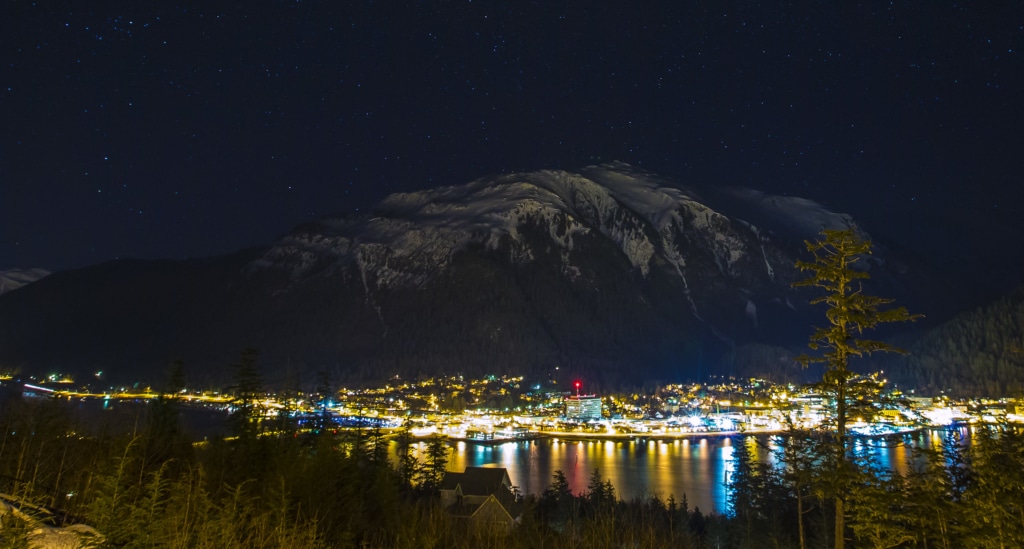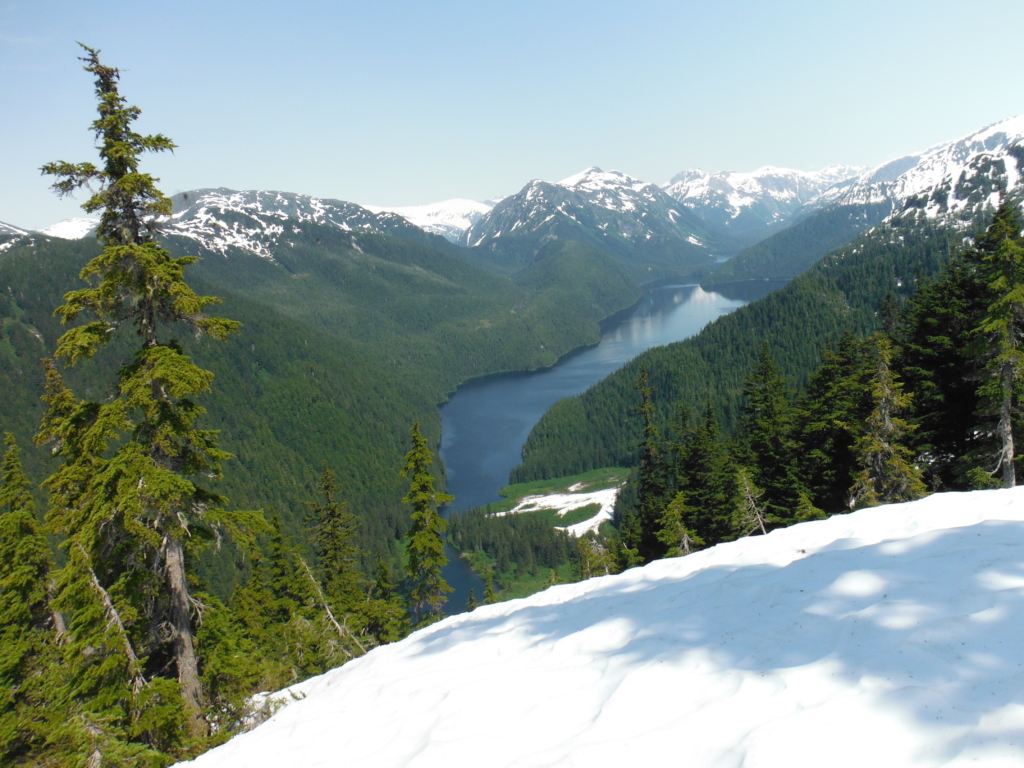 Juneau District Heating – Technological innovations and benefits
First Seawater Heat Pump District Heating System in North America

Juneau District Heating is the First Seawater Heat Pump District Heating System in North America using Emerson Climate Technologies patented seawater heat pumps that have been tried and proven in the Drammen, Norway district heating system since 2011. Juneau leads the Nation in sustainably creating value added renewable energy.  Clean, Sustainable, Smart.

Lower Capital Costs

For New Construction, the principal and interest payments, property taxes, and insurance costs associated with new boiler and chiller installations are all eliminated with district heating; the only initial costs in most buildings opting for district heating service are for a heat exchanger and related piping and valves. These Energy Transfer Stations are conveniently supplied and installed by Juneau District Heating. For existing buildings, Juneau District Heating supplies and installs an Energy Transfer Station whereby your current boiler system becomes a "standby" boiler significantly increasing the life cycle and future replacement costs associated with replacement boiler systems.

A Cleaner Environment…Zero Carbon Emissions


District Energy from Juneau District Heating plant reduces the number of smokestacks throughout Juneau and will one day eliminate the need for any fossil fuel smokestack or emission in downtown Juneau producing cleaner air and improving the quality of life for downtown Juneau.  District heating eliminates problems, concerns associated with fuel availability/fossil fuel price volatility, expensive and hazardous fuel tank leaks and fuel storage hassles as well as other operating, and maintenance responsibilities associated with traditional diesel boiler systems. Juneau District Heating Plant has "zero emissions" which means you have "zero emissions". Your district energy connection removes all your carbon and GHG emissions from Juneau and our atmosphere…forever.

Lower Heating Costs. Now and forever


As more customers join Juneau District Heating, the fixed capital and operating cost are spread over a larger base and individual energy bills are reduced or stabilized. When compared to the cost of maintaining on premise boiler systems that burn fossil fuels to provide building heat, the District Heating will provide high temperature heat at a greatly reduced cost. The availability of this heat source is reliable, predictable and sustainable because it comes from a completely renewable source, and is not subject to being affected by world events which tend to greatly affect the price and availability of fossil fuels.

300% Efficiency- heat pumps are to heating what LED lights are to lighting

The Emerson Climate Technologies sophisticated heat pump  technology and patents have created a seawater based heat pump system that delivers 3 kWh worth of British Thermal Units (Btu's as a measure of heat) of usable heat for every 1 kWh of electrical input to operate the heat pumps. This 300% coefficient of performance (COP)  is transformational because it efficiently converts the heat from everyday seawater to a totally renewable heat source.

Simple inexpensive connections

The connection to the District Heating System is inexpensive and simple, requiring no building retrofits or build outs to complete.

Lower Energy Costs

With district thermal energy, a building only purchases the energy it needs to meet its requirements with 100% efficiency. Comparably, fossil fuel systems are only 85% efficient incurring a 15% waste factor of unusable energy emitted to the smoke stack. District heating has no ongoing capital expenses to upgrade, rebuild, or maintain excess capacity. In-building boilers typically carry excess capacity to meet occasional peak demand, which leads to inefficient partial boiler loading during most of the year. This results in poor seasonal efficiency. By contrast, Juneau District Heating is operated to achieve the highest seasonal efficiency possible.

Lower Operating and Maintenance Costs

With Juneau District Heating, a building has less need for highly trained on-site maintenance and operating personnel or plumbing and heating contractors with costly annual maintenance contracts. Boiler operating expenses (i.e. electricity, water treatment chemicals, insurance) are all eliminated. The cost of insurance can also be reduced to reflect the lower risk. Additionally, if your boiler, like many boilers creates an electrical "demand charge" when it is initially turned on, then Juneau District Heating can additionally lower your annual electrical charges.

Stable Competitive Energy Rates

Juneau District Heating converts the least costly and most available heat source- local hydropower and sea water, and thus achieve economies of scale with producing "value added renewable energy" that is locally present and sustainable forever. Forget about fossil fuel inflation and fossil fuel volatility and relax with predictable and reliable heat for years to come.

More Revenue-Generating Space

Eliminations of boiler systems and their auxiliaries within a building free up valuable floor space for income producing purposes and increases architectural flexibility. The use of district heating reduces vibration and noise problems and eliminates the need for stacks going up through a building. Your building becomes instantly green (economically and environmentally) as well as contributes to the sustainability of our community.

Supporting the Local Economy

In addition, that district heating can improve property values and reduce fire risks, your district energy dollars stay in Juneau. These local energy dollars recirculate and stay in our Juneau economy. Juneau District Heating creates a new industry in Juneau with long-term direct and indirect jobs that never leave our community Local energy savings to state buildings, municipal buildings, and schools means these savings can be better spent on local services and teachers further sustaining our Juneau economy.

Reliable Heating Service

District Heating systems typically are better maintained and operated than in-building systems. Highly qualified operators staff our systems 24 hours a day. Are on strict maintenance schedule, and can be switched to a reserve energy source as needed. Backup capacity and backup energy plant redundancy, is always available, without the need for in building reserve boilers.

The first of many to follow…a repeatable system

The Emerson Climate Technologies  Seawater Heat Pump is so efficient and cutting edge that it provides a pathway technology to provide lower cost heating and energy security for coastal communities mating this technology suite with district heating.  The combination of technology and smart business planning provide the opportunity for other similarly situated coastal communities to achieve energy security and energy independence using local seawater and renewable electricity resources.

Energy Security and Energy Resilience

All the Energy inputs (hydropower and seawater) are local, sustainable and low cost.  Juneau will become Energy Secure and achieve an unmatched energy resilience that will provide lower cost heat now and for generations to continue. Oil and fossil fuels are shipped from Seattle 891 miles to Juneau. Juneau will achieve energy security, but will also keep its local energy dollars in Juneau helping our local economy now and forever.